We are very well into election season (in case you hadn't noticed), and people are really into supporting their candidate(s). Whether it's celebrities, your cousin, the guy who does your hair, or just you, everyone wants everyone to know who they support! Fortunately for us fabulous folks, there are some very stylish pieces that you can throw into your wardrobe to encourage others to vote and/or to show your loyalty.
Now, because my blog is called The Fabulous Giver, I just want to say two things…One, I'm only showing items in which a portion of the proceeds benefit an organization/political campaign. Two, donations to campaign funds are NOT tax-deductible. 
Now for the show…
1. Barack The Vote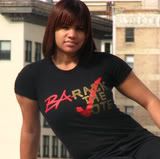 Women's Rose Gold Tee, $20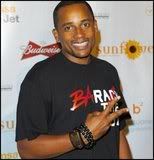 The Original Men's Tee (worn by actor Hill Harper), $20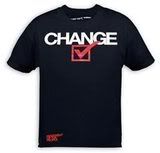 "Change" Men's Tee (designed by Jay-Z), $60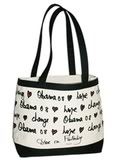 "Obama '08" Tote (designed by Diane von Furstenberg), $75
"Vote Obama" Women's Tee (designed by Vera Wang), $60
3. Obama "for Change"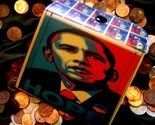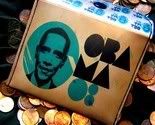 Coin Purses, $14
Clearly, I support one candidate over the other…But in all realness, regardless of who you support, PLEASE GET OUT AND VOTE! You don't need me to tell you how significant or important this election is. You can just watch the news for that (or SNL…Thanks, Tina Fey)!
November 4th is almost here…Si Se Puede!!!
-kb