I miss in-person giggles and hugs, but I am still 100% here for virtual celebrations and gatherings.
There. I said it.
When we hosted a Zoom call for Carson's 1st birthday, I wasn't quite sure how I felt about celebrating milestones on video versus in-person. However, as time has rolled on, I've learned to adjust and embrace the benefits of virtual gatherings during COVID. This year, I've attended live performances, classes, movie nights, conferences, cocktail classes, a divorce party (!), and a group BBQ.
Has the experience been exactly the same? Of course not. But, some of these events have been the highlights of my year!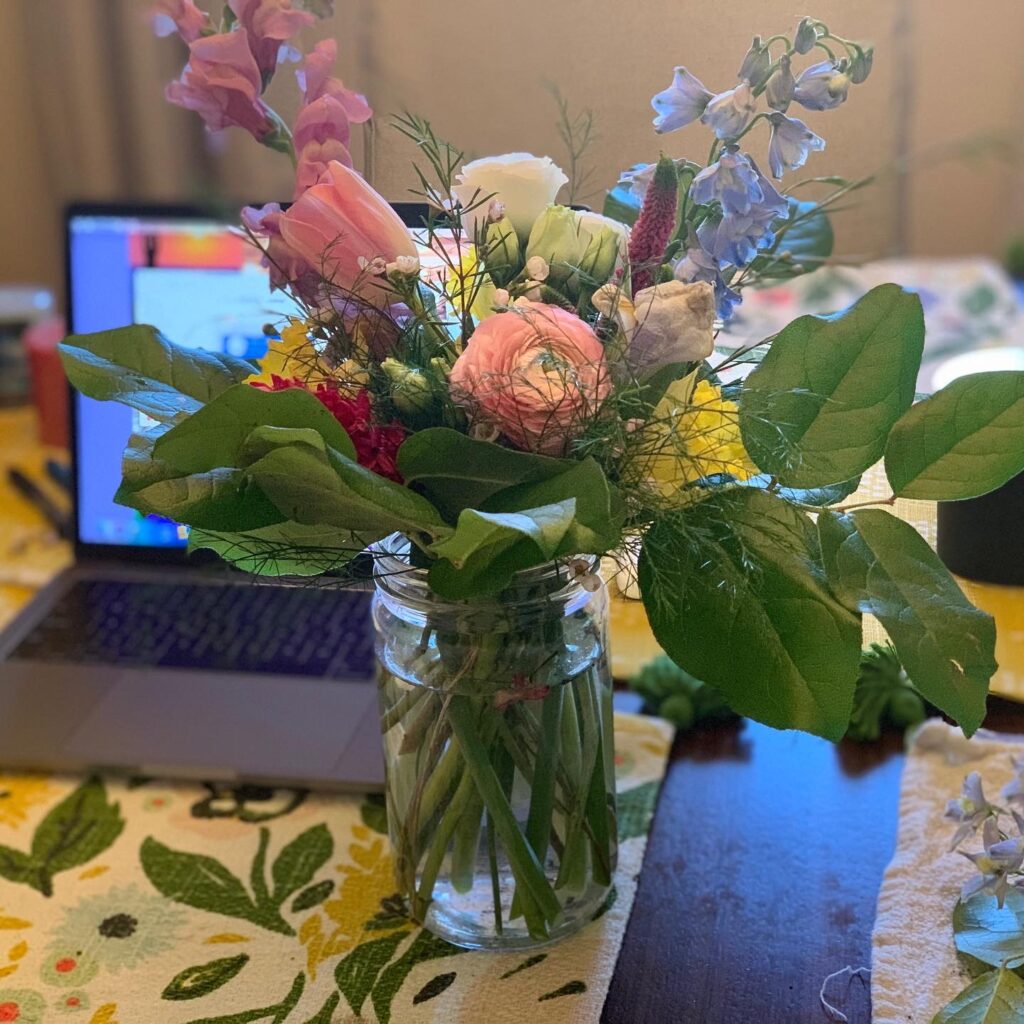 First, it's allowed me to celebrate with friends who live in other parts of the country.
Pre-COVID, it was likely that you'd miss the occasion entirely if you didn't hop a flight and be there in-person. Now, I get to toast to new beginnings and party with my favorites who do not live near me.
Second, it's relieved my stress and anxiety related to getting out of the house.
With two young children and living 40 minutes away from the city, it was always a harrowing process to get dressed and out the door to be with friends. It's great that I can take a flower-arranging class with Flowers for Dreams or have a cocktail hour without panicking about being late.
Lastly, I can celebrate without concerns of being exposed to COVID or exposing others.
I've only RSVP'd once to an in-person birthday gathering this year because the organizer took many precautions to ensure the safety of her guests. I was all set to go until Carson's doctor issued an order for him to get tested for COVID they day before the event. He was negative (thank God), but what if he was positive and I showed up to the gathering unknowingly bringing COVID with me? The "what ifs" put my stomach into knots.
Having said all of this, I recognize there are limitations for virtual events. In my experience, the best online get-togethers:
Are hands-on classes, like flower-arranging or painting
Include drinks and/or live music
Encourage engagement with a game or trivia
Have a theme
Have a clear ending point
I totally understand why people are opting out of virtual events. Shared experiences like trying a new restaurant or seeing a new mom's growing belly are hard to replicate behind a screen! It's also tricky for children's activities since little ones crave so much in-person interaction. Those definitely need to be short and sweet because "computer friends" don't hold their attention the same way as friends in the house.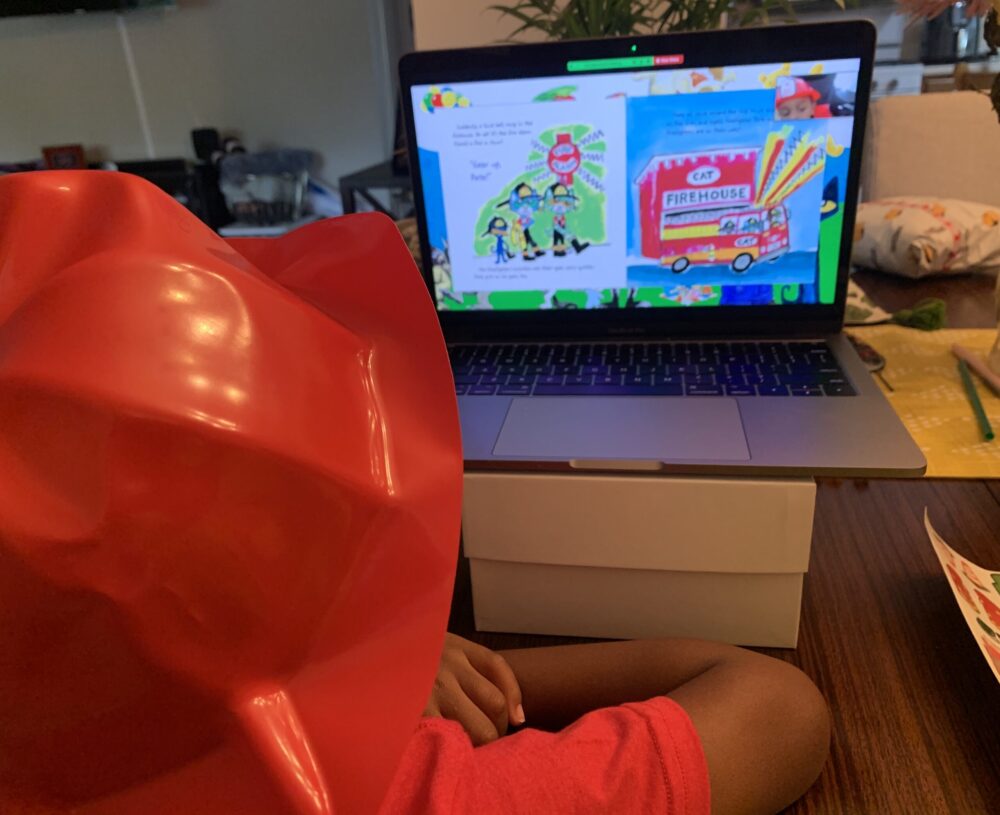 At the end of the day, we've all got to do what is right for ourselves, our families and communities. If your sanity requires that you connect with a group of people regularly, then just do it safely. Ask people about their recent exposures and be hellbent on folks wearing masks.
With COVID numbers back on the rise, I'm just here to make the case that virtual celebrations are still the bomb. How can we all make the best of it between now and Summer 2021?
Have you attended an amazing virtual gathering? What made it that way? Share those tips below!