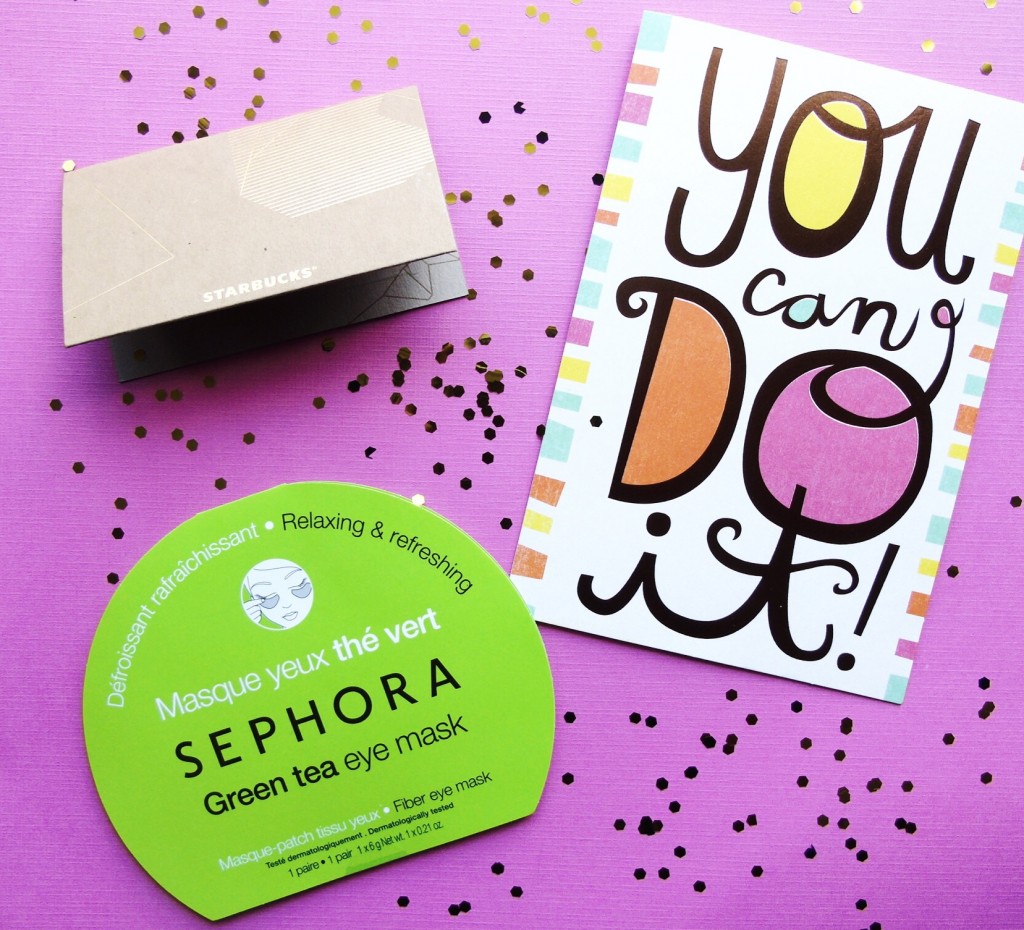 One of the things that has made my transition back to work easier is the support of a couple of friends who are in the same boat. Their babies are a few months older than Caleb. So, they have been great about warning me what's next (hello, sleep regression), celebrating small victories with me, and making me laugh with their tales of working motherhood.
While tackling a pretty demanding week recently, I decided to send these ladies something to let them know how much I appreciate them. This working mom care package is pretty simple but full of three things that we love and need.
Words of encouragement
An eye or face mask
COFFEE… Well, a gift card for coffee
Oh yeah, there's confetti too.
The best thing about this idea is that it is budget-friendly, cute, and personal. If you know anyone who is tackling long nights and early mornings, send this. It will be a reminder that you are thinking of them and will help make their day.
After all, working moms need to support each together.