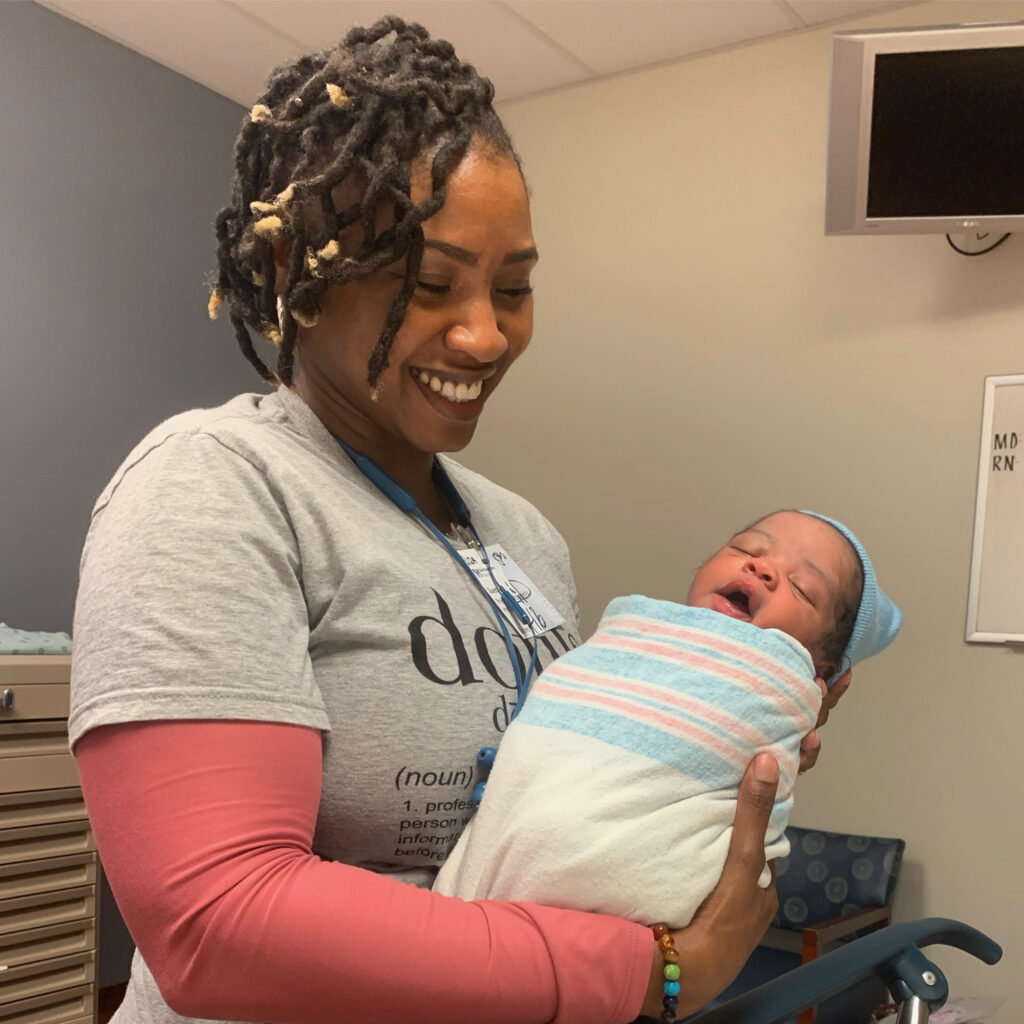 I've been thinking about my pregnancy with Carson a lot lately. I think it's because he turns two soon and because Black Maternal Health Week begins on Monday. Going through pregnancy a second time took a toll on my mind and body. But, I would do it again to be blessed with my littlest boo.
Seeking emotional support for my birth.
When I learned that I was expecting the littlest CLL, I immediately knew that I wanted to engage a doula during the pregnancy. I'd read that their main role was to provide emotional and physical support the mother before, during and after birth. That was exactly what I needed. My first birth was slightly frightening for me, due to an emergency C-section. I didn't know what to expect before or after. And, neither did my husband. I figured it out, but I could've used more support.
This time around, it was critical that I had someone on my team who was "my person," my advocate. I didn't want to put pressure on my husband to be the perfect supportive partner. Nor did I want to feel disappointed if that didn't happen.
So, I chose a doula. And, not just any doula but a Black doula.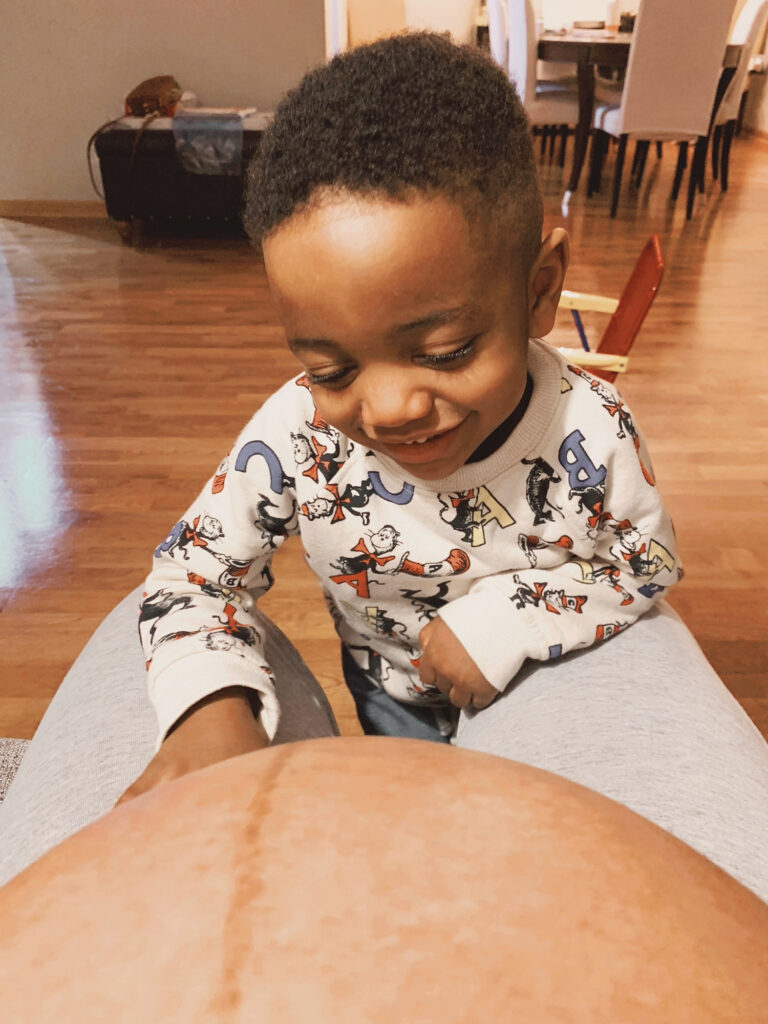 Black mothers go through so much to protect our babies in the womb, to bring them earth side, and then to protect their bodies and spirits in this world. I wanted someone who deeply understood that. It's important to interview your doula to make sure they are someone you feel comfortable with, based on their experiences, your views on birth, and their personality. Tia was my second interview and I liked her energy out the gate. Her calm and confident demeanor was perfect for my anxious mind.
Doulas support c-section mamas too.
When I chose the doula route, I was hopeful that I could deliver via VBAC (vaginal birth after C-section). Unfortunately, I learned in my last few weeks that wouldn't be possible. Fortunately, doulas can support mothers in c-sections as well. Of course, it looks different because there's no labor. But, their presence is still just as important.
Tia was at the hospital with us bright and early the morning of my scheduled C-section. She took pictures of us and talked to us as we waited to go into the OR. When I was about 30 minutes out, she dimmed the lights, massaged my hands and told me that I was going to be fine. It sounds so simple but it ushered in some peace before I was rolled away. Afterwards, she stayed with us for a few hours and also conducted some postpartum checkins. Having that extra layer of support was key for my mental health during that time.
Should you hire a doula?
The choice to engage a doula for my second birth was a no-brainer for me. But, it's a decision that you should put some thought into. After all, this person will be spending time with you during one of your most intimate and vulnerable moments. You want someone to enhance that experience for you and not hinder you.
If you have a partner, I would bring them into the conversation. They may offer a perspective that you hadn't considered. Although, in my opinion, this is largely the decision of the mother.
I hope this helps give you perspective into why I chose a doula. If you're interested in learning more, DONA International has lots of info along with a directory.