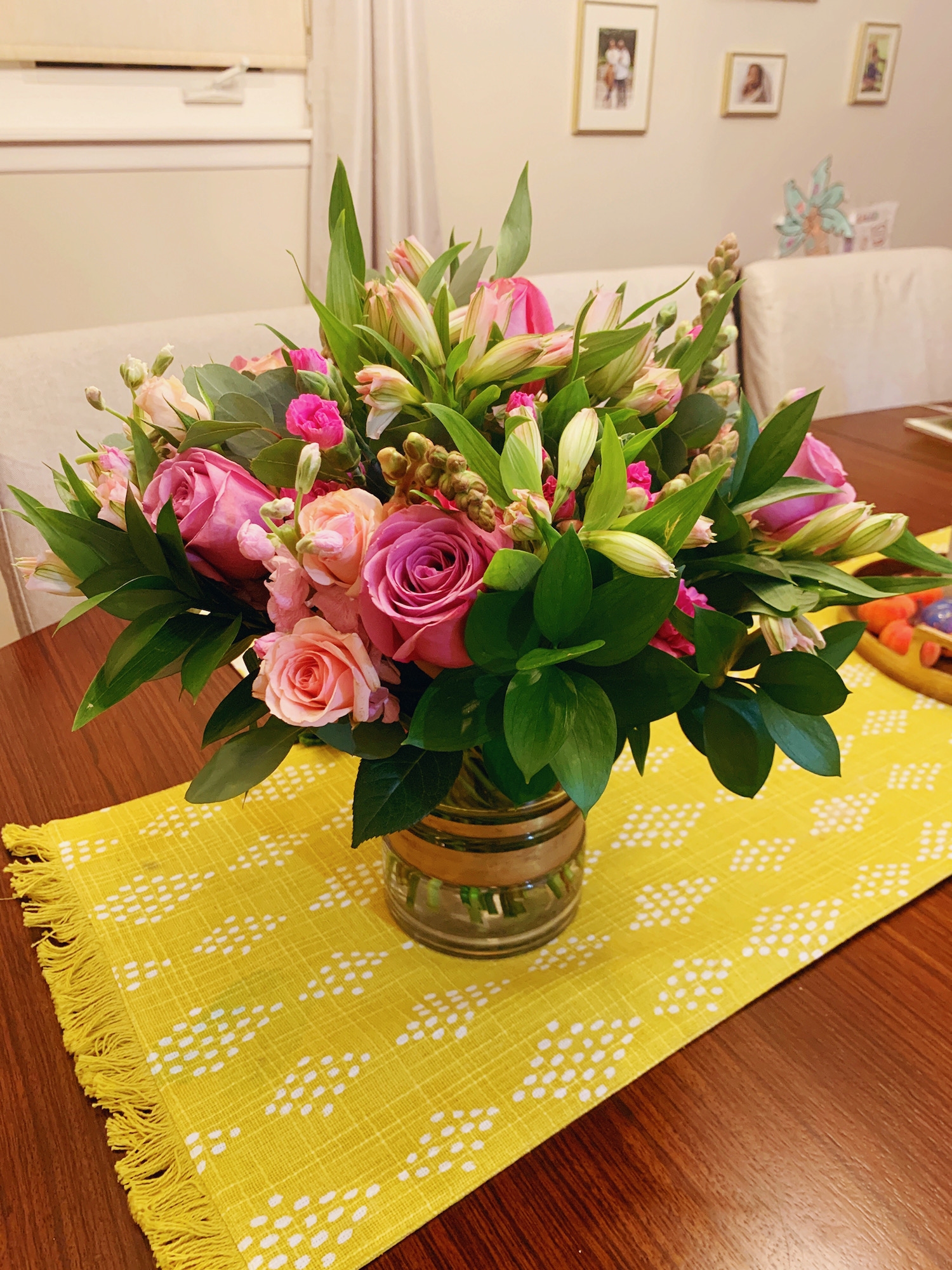 Can you feel the energy of spring radiating all around? I can. I don't recall feeling like this last year, but there was so much uncertainty around COVID. It was hard to focus on much else. One year later, I am enjoying the beauty of spring in a different way. This includes clothing, activities and even refreshed goals. This month, I'm continuing to focus on consistency, but adding in a key layer of courage.
During my Holy Week reflections, I spent a lot of time thinking about how uncomfortable and painful that period was for Jesus. He knew His fate that entire time, yet continued to push forward. Courage and obedience were on full display. It made me think about how I can operate with ultimate courage in every aspect of my life. I'm bringing that idea into everything that I do, including these five goals that I've set for this month.
Participate in the Mattie James' Consistency Challenge: I participated in the February 2021 challenge, which was to post on Instagram daily for the entire month. I did not post every day due to overthinking and lack of planning. But, I learned a lot about what kind of high-value content I want to share and what's needed to execute. I'm jumping back in this month to prove to myself that progress always beats perfection.
Recommit to working out three days/week: As I type this, it's been three weeks since I've done a cycling or strength workout. Yes, I've added more things into my schedule and strained my knee. But, while it started that way, I just fell out of my groove. I have to ease back into this thing so I can cover some ground on my goal of exercising 15,000 minutes this year.
Declutter our entryway and combo storage/laundry room: I'm really looking forward to overall spring cleaning, but these two areas currently vex me deeply. There is just STUFF in these two spaces and I don't think we're getting the most use out of them. My hope is that decluttering them will give me more control over our overall household clutter.
Read two books centered on courage and vulnerability: I've decided to read Professional Troublemaker: The Fear-Fighter Manual by my girl Luvvie Ajayi Jones and Share Your Stuff, I'll Go First by Laura Tremaine. Having the courage to pursue my passion and deepen my friendships are two priorities this year. Looking forward to any lessons I can pick up in these books.
Wake up at 6:00a: Having an hour or so to myself before everyone will be clutch for me. I imagine that it will help me achieve goals #1, #2, and #4. This means that I need to do better about sticking my evening routine and getting to bed at a decent hour. But, that's fine by me.
I'm most excited about these goals because they will lay a solid framework for my continued evolution and the life I am in the process of creating. What goals are you working towards this month?