Welcome to The 13:13 Series, a blog series that focuses on faith, hope and love for the first 13 days of February. Today is Day 4. Catch up on past posts here.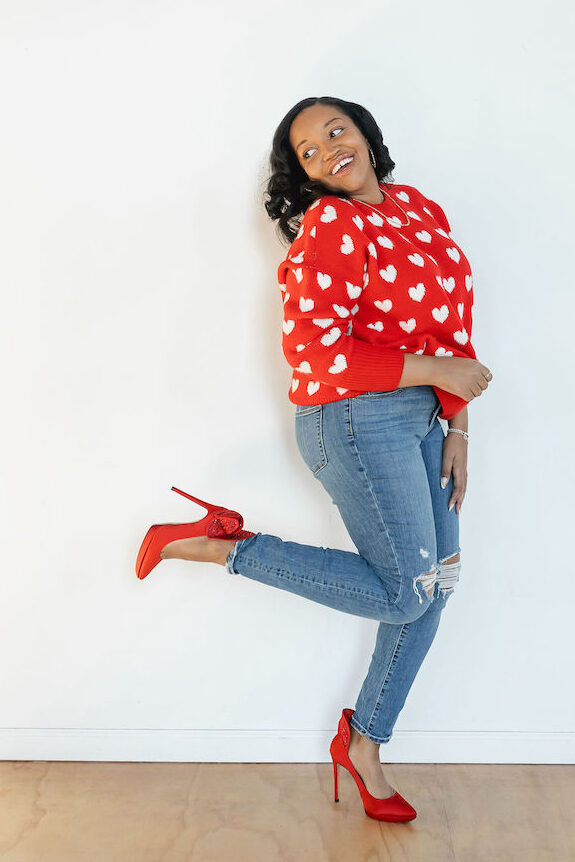 Lately, I haven't had many reasons to willingly get in front of the camera. One, I usually spend most of my time capturing the boys. Two, it's still hard at times to accept what my body looks like post-children. Changing body image is something that many mothers deal with, so I know that I'm not alone. But, I still wanted to do something about it. I didn't want to hide anymore! I wanted to love the body that I have.
Over the past two months, I have started on the road towards true acceptance of my body by doing these three things.
The first was making the conscious choice to accept my body where it is today. Remember when I talked about being gentle with myself? That was certainly the first step to rebuilding my body image. Being gentle with myself meant embracing positive self-talk. Instead of highlighting all the things that were "bad," I chose to focus on positive words about myself, body included.
Next, I expressed continuous gratitude for my body. First and foremost, my body brought two wonderful boys earthside. That alone is amazing. But, I also celebrate the fact that every day for 38 years, this body has showed up everyday and ushered me through situations great and small.
Finally, I adjusted my wardrobe to match the body that I have. I know I'm not the only person who holds clothes "in case" you'll lose weight and fit them again. Well, I had tons of these smaller-sized clothes hanging up in my closet. regularly tormenting me. Before the holidays, I finally replaced them with clothes that are better suited for my current size. There's nothing like having clothes that fit you in the right places!
Making the choice to accept and love my body has been very freeing. That doesn't mean that there aren't any areas that I want to work on. But, in this moment, I recognize that this is the body that I have. And, it deserves to be honored.