Welcome to The 13:13 Series, a blog series that focuses on faith, hope and love for the first 13 days of February. Today is Day 1. Catch up on past posts here.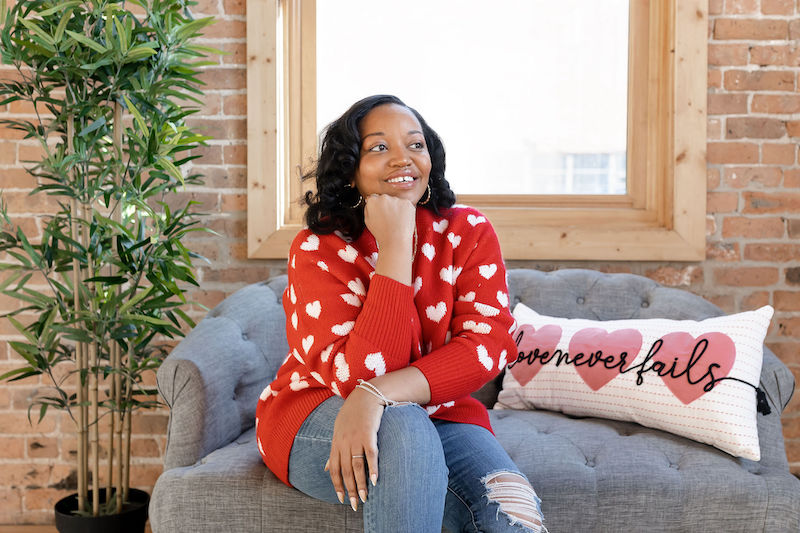 The heart of the 13:13 Series is 1 Corinthians 13:13. I love this scripture because it reinforces the three things that will always matter and remain at the end of the day: faith, hope and love. While thinking about love, my mind shifted to another often-quoted scripture.
I've always looked at this verse from a relational perspective, mainly the love between partners. The author was talking about love of others. But, I started thinking what it would mean for me to show up like that while loving myself. How can this passage help me practice self-love?
If love is patient and kind, can I truly love myself if I am not being either to myself?
For most of my life, I operated with the belief that I could love others well without making the effort to love myself well. It always felt noble and sacrificial (the good kind). But, regardless of intention, a sacrifice is still a sacrifice. And, I learned the hard way what happens when you continuously pour from an empty vessel. It ain't good.
Late last fall, something had to give. I was stressed and burnt out. And, I was NOT being kind to myself. I was upset about being behind on to-do lists or falling short of where I wanted to be. Then, something clicked. If I were a friend, would I be pushing them like this?
100% no. My approach would be way more patient and gentle.
Gentleness: My new approach to practicing self-love
Over the past two months, being gentle with myself has looked like:
Shifting from high-intensity workouts to yoga during a season of sadness
Reminding myself that done is better than perfect
Accepting help from others
Prioritizing rest
Establishing boundaries with work and individuals
Once I started being gentle with myself, I realized that I didn't need to have as many walls up. I can be ambitious but also realistic. To truly show up as the friend, mother, and leader that I want to be, I have to be better at practicing true self-love. I have to love myself the way that we are instructed to love others. That is where my magic and joy will begin.
Today's Takeaway: How will you incorporate gentleness into your self-love and self-care practice?