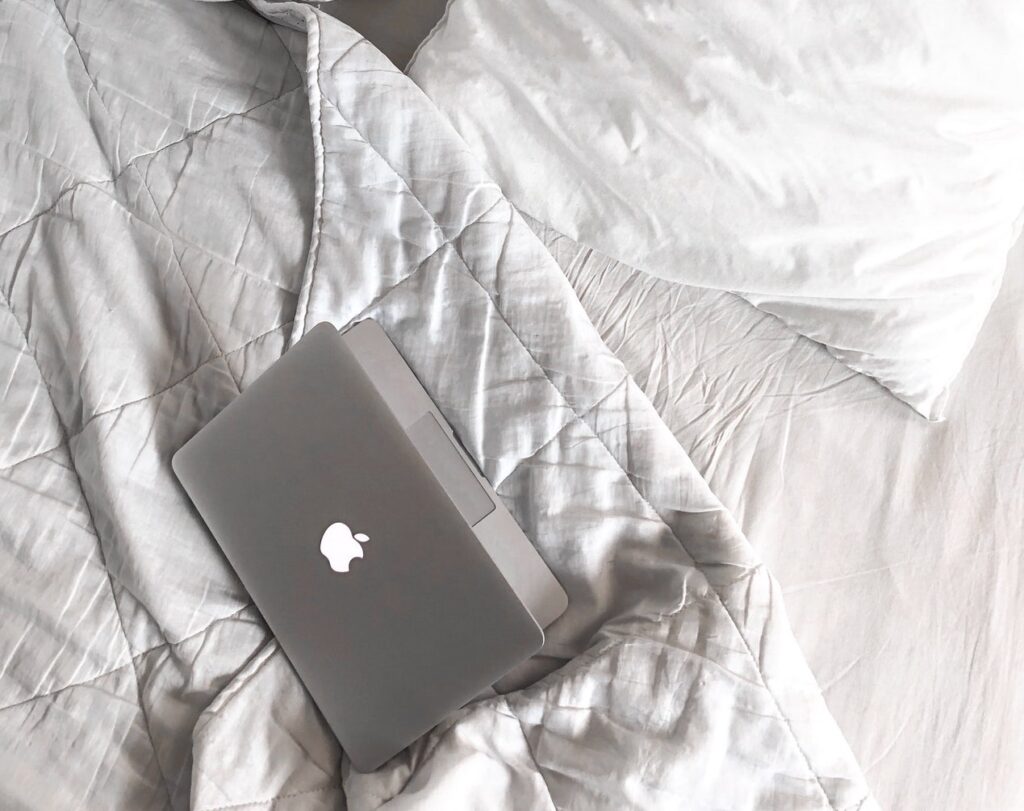 For years, I have struggled with establishing a bedtime routine. "Struggle" could be a bit of an understatement. I've just been basic as heck when it comes to bedtime. My only routine would consist of going, going going all evening and then crashing the second that I stopped moving. For a period of time, it was not uncommon to find me passed out on a couch, on the floor in one of the kids' rooms, or on the basement floor while I was supposed to be folding laundry.
Each time, I would wake up frazzled and panicked because I wasn't giving my mind time to wind down. I was just slamming the brakes on the day and picking back up the craziness in the morning. Coffee helps with the hot mess, but I was just not showing up as my best self.
Once the stay-at-home orders went into effect and I gained about three hours back in my day, I knew it was time to set an evening routine. I couldn't use time as a barrier anymore. Candidly, it was not an easy pivot for me. I needed to break some unfortunate habits to get to the place I'm at now.
After lots of trial-and-error, my evening wind down consists of four main actions:
Changing into pajamas at the same time as the kids.
This is my cue to start thinking about my own bedtime, even if I plan to stay up for a few hours after they go to sleep. I've been investing in nice PJ sets to help formalize the process. After a hot shower, they feel like a little luxury for myself.
Making a cup of hot tea.
This is my go-to tea, but I can settle for anything that involves lavender. I also include a scoop of collagen in the cup as well. I'm trying to prioritize my skin and joint health, so it's great to tackle two birds with each sip.
A 10-minute meditation and/or stretch.
I started flirting with the idea of stretching before bed in the spring. I was waking up with crazy tension in my upper body, for no real reason that I could gather. So, I assumed that my unconsciously anxious body was tensing up overnight. This bedtime stretch video was a lifesaver. Once I joined the Peloton family, I started adding in a meditation before bed. My mind and body have benefited greatly from this combination.
A reflection of gratitude.
In the midst of the daily grind, I am guilty of losing sight of my blessings. So, it's important to take time each evening to focus on what I am grateful for. I used to have a separate gratitude notebook, but I mainly keep track of my gratitude list in my Write the Word journals. Sometimes, I take a gratitude meditation on the Peloton app and combine this step with the one above.
My routine's not perfect and I still skip a step here and there. But, I'm WAY more intentional about how I end my day. And, I always notice a difference in the morning if I down have a proper wind down.
Have you set an evening routine? I'd love to hear what you're doing or not doing.
Photo by Vincent Rivaud from Pexels