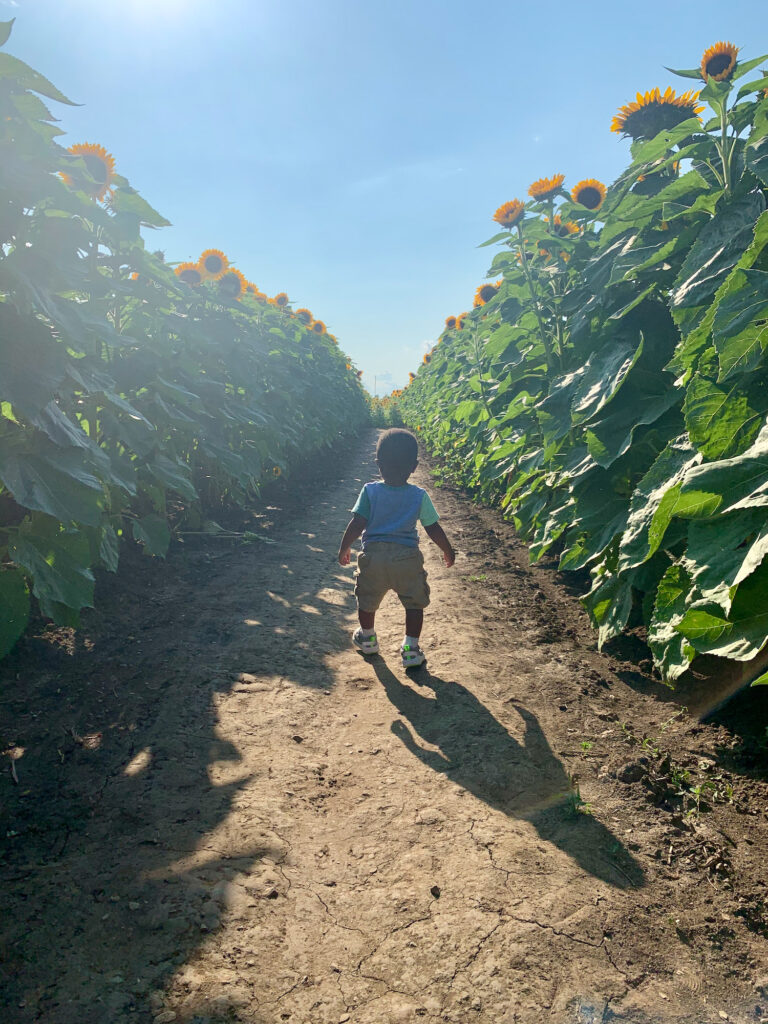 For many, many years, I viewed eco-friendly living as something only for bougie people or very earthy people. Or some combination of the two groups. Basically, I didn't think that it was me. And, it turns out that's partially by design. Now, there are things that I did to avoid wasting resources, like turning off lights when I leave a room or limiting my use of paper towels. But, those were the rules growing up because we didn't have a lot of money. It wasn't about saving the environment or having a sustainable household.
But, over the past two years, as I've been learning more about gardening and food insecurity, I've also learned more about the connection to environmental justice and climate change. Communities of color are more negatively impacted by effects of climate change like heat, hurricanes, and air pollution. Of course, these are very big systemic issues. But, I wanted my family to begin to find ways to become more sustainable, even as we continue our learning journey.
In honor of Earth Day, I wanted to share the three changes that we've been making to make our household more sustainable.
Greening up our cleaning supplies.
At the beginning of the pandemic lockdowns, I started reading more about homemade cleaning supplies or those that were bleach alternatives. You remember how hard it was to find an antibacterial wipe! We began to use more vinegar concoctions and I began to look into brands like Mrs. Meyers and Method. For the last three months, we've been receiving products through Grove Collaborative, like tree-free toilet paper, concentrated glass cleaners and green laundry packs. Having these products show up monthly has made things so much more convenient for us.
Reducing our food waste.
The average American household wastes about one-third of the food that they buy. And, we're certainly counted in that number. But, I don't want that to be us. I'm the only person in my family who really eats leftovers, so I've stopped cooking large meals. I also am getting more into stir-frys, smoothies and egg scramblers to use up leftover fruits and veggies. We're also looking at beginning to compost this summer.
Using dimmers and eco-tools to manage our utility use.
Last week, we installed dimmer switches in our basement, kitchen and dining room. Our heat and AC is also set on an eco-option, meaning that it kicks in only if temps in our house go below or above a certain number. Another benefit? It helps us keep our bills down.
We're definitely at the beginning of our journey as a family, and I'm still the most excited about this path. I'm hopeful that I'll continue to bring everyone along in our effort to be better stewards of the environment.