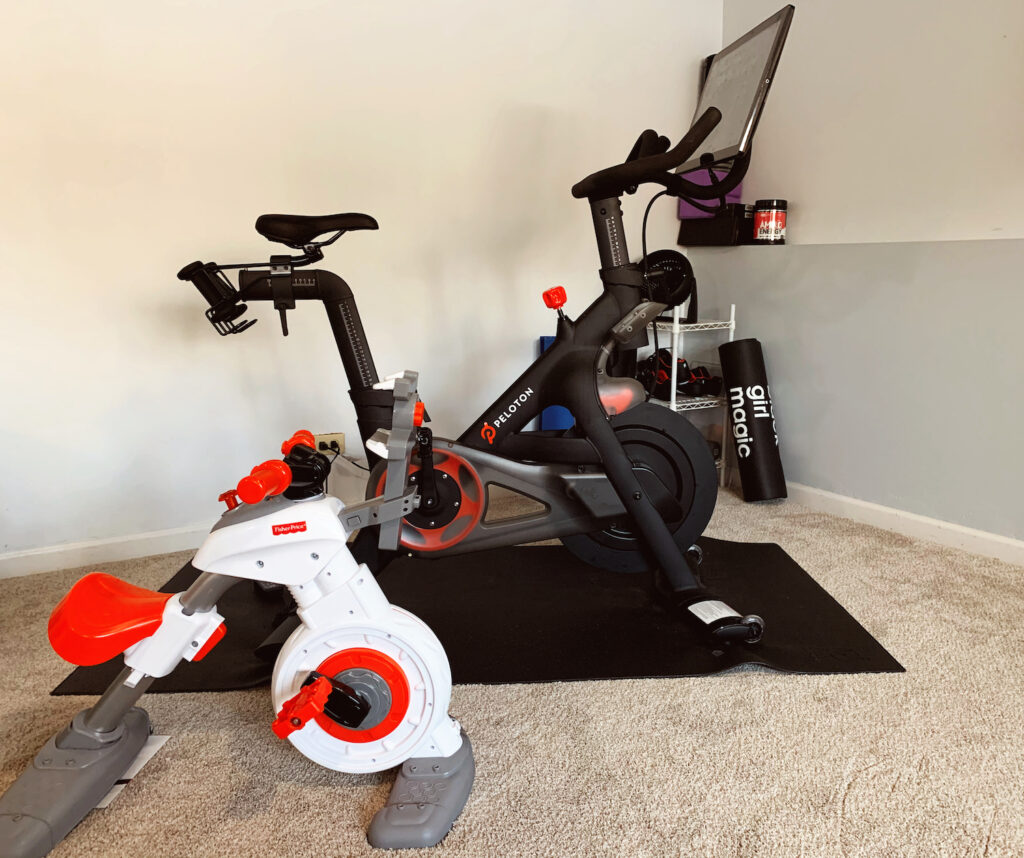 I never thought that I would own a Peloton bike. I certainly didn't think that I would become a full-on believer and evangelist. But, here I am. And, last month, I joined the century club, clocking 100 rides on a bike that goes nowhere. When I got my Peloton, I didn't have a goal to chase miles. I was looking for discipline, consistency and self-love. And, I found all of that and so much more.
I have definitely learned a few things about myself. Of course, there are the basics like my favorite instructors (Alex + Cody), hardest class (any 45-minute Kendall ride), and preferred time to ride (early evening). But, there were also larger lessons with greater implications.
Getting stronger means more to me than losing pounds.
Those early classes were hard AF, but I was determined to keep coming back. With each new class, my outputs started to increase and my breaths became more measured. I felt myself getting stronger and I became addicted to that feeling. It's what pushes me to not only try harder cycling classes, but to also combine them with weight-training. I haven't really weighed myself over the past year, but I've noticed differences in how my clothes feel. I can also tell my legs and arms can handle more weight than they used to in my strength classes.
Virtual communities can be filled with so much love.
Two months before pulling the trigger on the Peloton, my husband suggested that we get one since my local cycling studio closed due to COVID. I hemmed and hawed because I wasn't sure if I would like the experience. Riding alone in my house? No way. Then, I read this article highlighting the Black Girl Magic: Peloton Edition community. Learning about the sisterhood and support unlocked via this equipment changed the game for me. I was sold. Now, in addition to BGM, I'm also part of a Peloton group at work and through my Jack and Jill chapter. We root for each other and celebrate every milestone. These communities give me BIG energy all the time.
Active recovery days are a major key.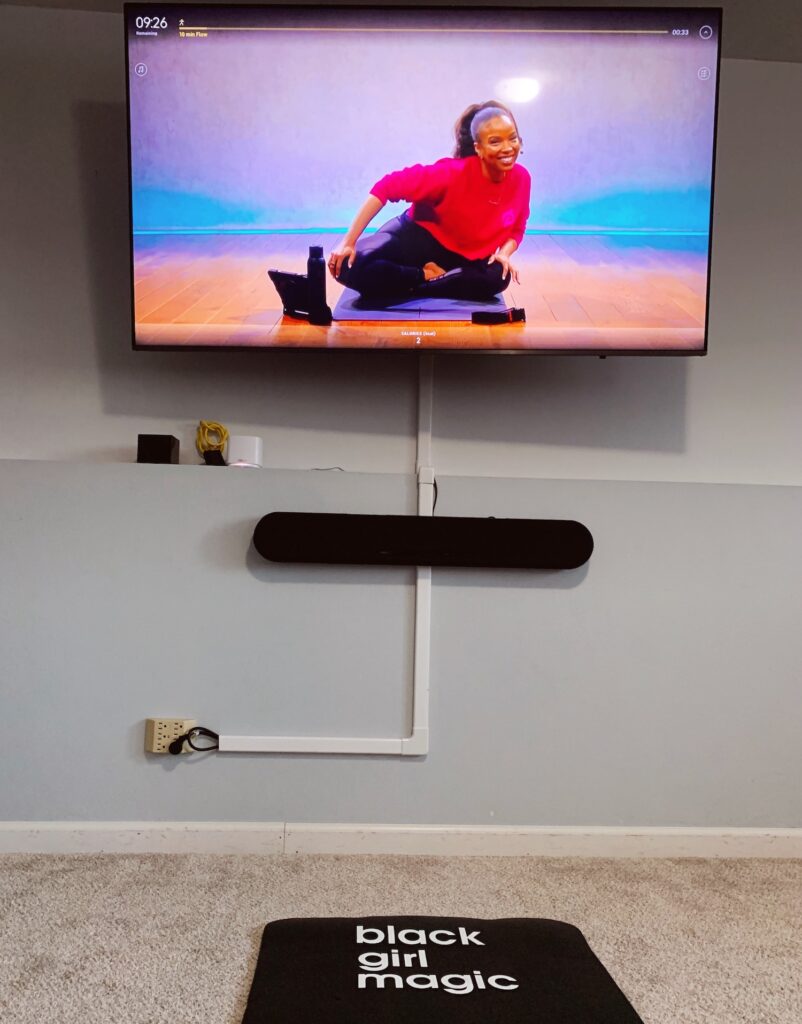 I used to have two exercise modes: going hard back-to-back without resting or breaking hard for days/weeks at a time. Because I wasn't taking time to properly recover between workouts, I would burn myself out. I first heard the phrase "active recovery" on one of my early rides. It's exactly what it sounds like. Giving your body time to recover but still keeping it in motion. The Peloton app has a wide variety of classes and I can always find something to do on the light days. On my "off days," this means that I'm stretching, doing core work, or taking yoga.
I needed a new way to care for my hair.
My scalp started going crazy as I worked our more frequently. It became very itchy and my hair started feeling really dry. I had to switch to a haircare routine that prioritized moisture and deep cleansing. Now, I have TWO wash day routines, along with several new products. Coming from someone who barely had shampoo and conditioner pre-pandemic, this was a major step for me. The other big change is that I rarely straighten my hair anymore. It's always in a protective style or in its natural state. Wearing a blowout for months at a time is not an option for me. If I need a straight hair look, I'll rock a wig now instead.
Some days, I prefer working out with the boys.
Usually, I prefer to work out alone. But, there are days when I don't mind the older boys joining me. They are great motivators and I love working out alongside them. They've learned the names of some of the instructors and will pick out "our" yoga or strength classes. When I start slowing down, he will remind me that I can do hard things. I love that because usually it's me encouraging him! They love seeing their mama get strong and I love setting a positive example for them.
I doubted the Peloton hype in the beginning, but it has been a big part of my life over the past year. It's a testament to the fact that I have showed up for myself consistently. It's more than a bike for me and I'm so glad that I've crossed the 100 ride mark. This is one of my proudest moments. The next big milestone is 200 rides. Can't wait!
Do you have a Peloton? Find me on the leaderboard at #KBChiGal.