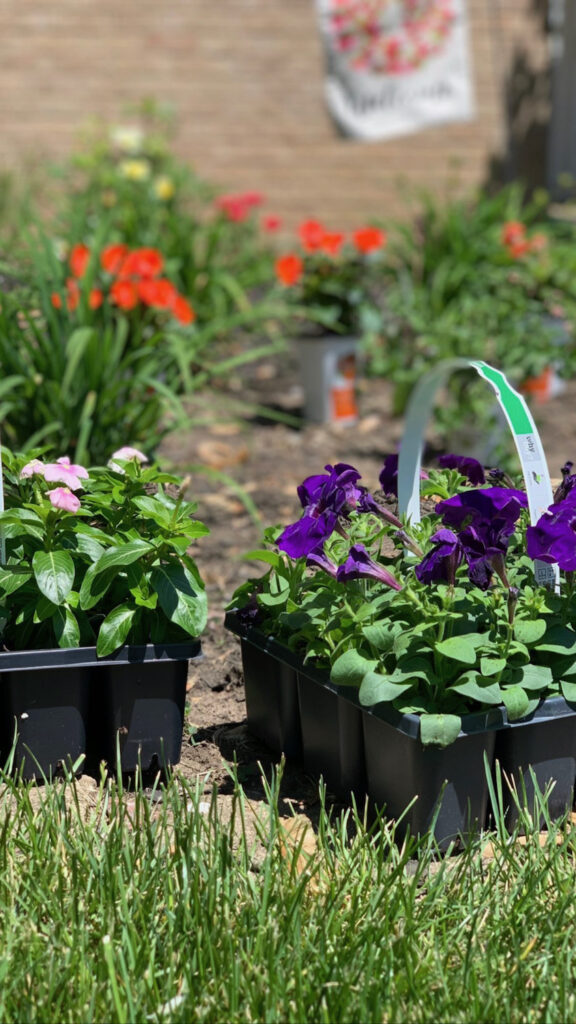 I still can't believe that we are almost in the middle of June. Doesn't it seem like summer just started? One of my favorite parts about summer these days is spending time outside cultivating our garden. Summer 2018 was our first year here and I mainly spent it taking care of the landscaping that was already here. But, in Summer 2019, we started a small vegetable garden in a small bed built by the previous owners.
The outdoor gardening bug caught us badly. We loved cultivating new spaces so much that we transformed the front and sides of the house from rock landscaping beds with a few perennials to growing spaces where we can easily plant whatever we want.
As you might imagine, there's a lot of things popping from the ground at the Lee household. Here's an overview of everything that we're currently growing in our summer perennial garden beds. We're in Zone 5, for reference.
What's growing in the front of the house?
First, I love what we've done in the front of the house. Previously, we only had daylillies, some tropical Lillies and a couple of hosta plants. Oh, and lots of weeds that were breaking through the landscaping barrier under the rocks. After we dug up everything, we replanted the following last fall:
Knock-Out roses in yellow and pink
Ornamental grasses
Daylillies (from the previous garden, just divided and transplanted)
Sedum
Salvia
Coneflowers in various colors
Yellow begonias
There is also a small bush with white flowers that we planted last year but I forgot what it was called! All of those items are blooming beautifully. They are still pretty small right now because it's their first summer. But, being perennials, I expect that they will continue to get bigger as the root systems get more established over the years.
In addition to these perennials, I also planted some annual flowers. Some of them are hanging in there. But, a few of the others, like the petunias, may have succumbed to the heat and not enough water. But, we'll see. I'm going to keep in the ground for another week before I decide if I should dig up and start over.
What's growing on the side of the house?
Previously, there were two large bushes on the side of the house and lots of weeds. Once we dug that up, we planted the following:
Hostas (The solid green ones were relocated from the front of the house to have more shade. The green and white striped ones were already there.)
Hydrangea bushes
Tropical lillies (Relocated from the front of the house)
Everything is coming in beautifully over there. I've been considering planting some small flowers for the summer to pop against all of the green.
Are you done planting for the summer?
I have another knockout rose bush and a violet bush that I need to get into the ground in the front. If some of my flowers are indeed dead, then I will dig them up and plant some other flowers in that spot. I specifically left that area for flowers so I can't have it bare all summer. Once that's done, then it's shovels down until the fall.
Gardening is truly a labor of love, but I wouldn't have it any other way. There's lots of lessons to be learned when working with the ground. If you're following me on Instagram, I'll continue to share more real-time highlights of our summer perennial garden over there.
Are you gardening this summer? I'd love to hear what you're growing this year.