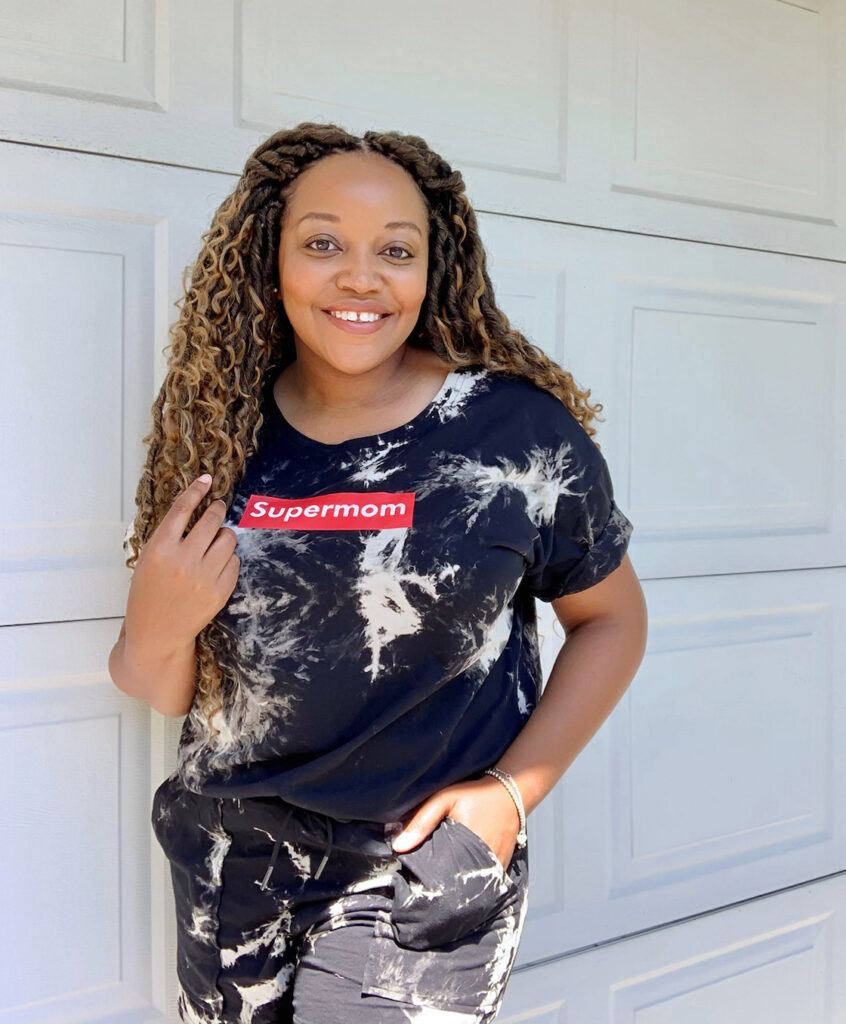 Summer time is right around the corner and I am very excited about the warmer temps. It's been kind of cool (upper 60s) this past week in Chicago but the 80s are on the way back to our area. With Memorial Day weekend behind us, it feels like now is the time to officially plan for summer fashions and hairstyles. After scouting IG, websites, and magazines, I'm really excited to mix up my usual look by trying a few new beauty and fashion styles this summer.
Matching short sets
I know that matching sets have been a thing for some time now. Yes, I'm late. I purchased this black tie-dye short set from Supermom Culture and now I want more! I love the idea of these sets because it makes getting dressed that much easier. Just grab the two pieces and go!
White sneakers
I don't own any kind of white sneakers. I've largely avoided them out of fear for getting them dirty. But, I've been seeing them a lot lately. So, now feels like the right time to pull the trigger. Any pair that I buy must be able to be easily cleaned, either in the washing machine or by a good ole fashion wipe down.
High-waisted distressed denim
The "mom jean" is having a moment and I'm here for it! As a two-time C-section mama, high-rise denim is the only way that I can live these days. So, I'm really excited that there are so many cool styles that I can choose from right now. As far as the level of distressing, I'm not trying to have my whole leg out. A little knee action or frayed hemlines are more my speed.
Brightly colored midi dresses
I'm leaning into seasonal styles these days, so I'm fully embracing the bright colors and tropical prints for the summer. There is such energy within these designs and I want some of that in my life.
Neon/nude combo nails
Since the pandemic started, I've only had two manicures in an actual shop! And, those colors were very neutral, since I needed something low maintenance. But, I'm finally ready to get my nails done more frequently. I've been itching for some nude and neon nails. They give me the pop that I'm looking for without clashing too much with whatever I wear.
After spending last summer on lockdown, I'm ready to enjoy outdoor living and (safely) get together with friends.
What's your summer style like? Are you trying anything new this season or sticking with your usual wardrobe?