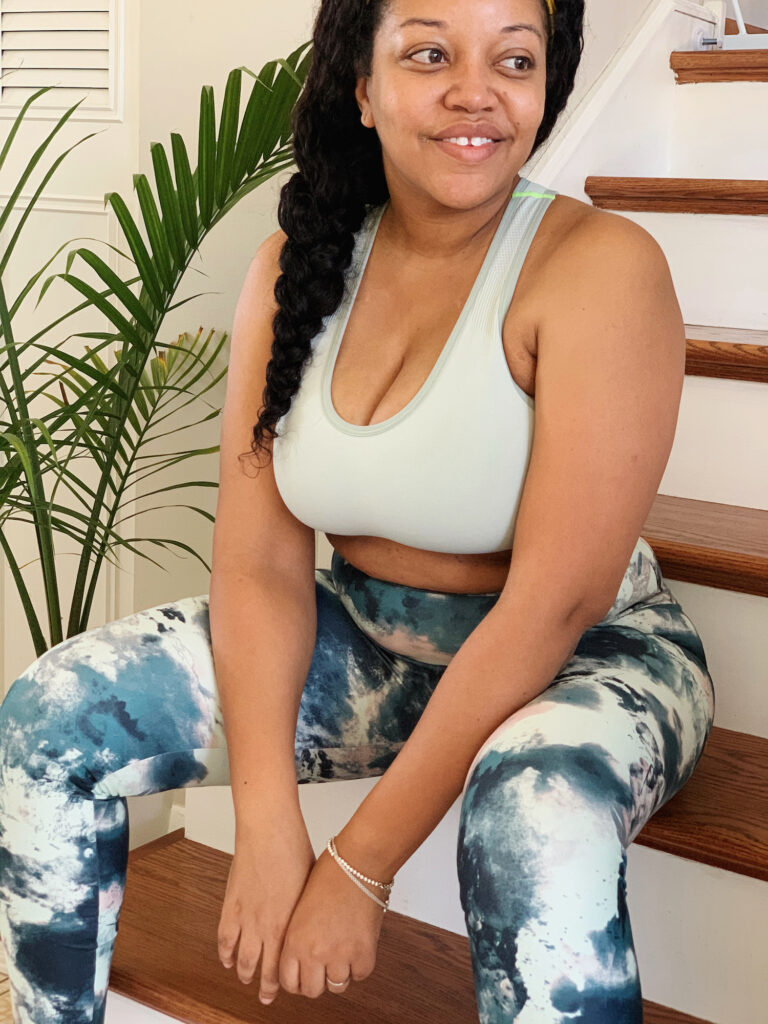 Being active has become a way of life for me. Although I haven't been on my Peloton in over two weeks, working out is still important. I'm actually looking forward to logging some miles this week. When I need to be motivated out of a fitness slump, I first head to the BGM Peloton Facebook group. Next, I break out a fun workout outfit.
Even typing "workout outfit" is hilarious to me. Considering that a t-shirt and leggings were perfectly acceptable workout gear for most of my life, I marvel at how far I've come. I recently splurged on a pair of Chicago-themed Peloton leggings, but all of my other workout clothes are affordable. I'll never say never to spending $100 on workout clothes. But, today, I'm my go-to places are Target and T.J. Maxx.
Shopping at Target
I've had great success with several pieces within the Target All in Motion activewear line. I tend to purchase medium-support workout bras and workout bottoms that are high-waisted and made to support curvier bottoms/legs. The leggings hold in my mommy pouch and make me feel supported in my session.
I mainly do walking, strength training and cycling workouts. These clothes are great for that. If you're into CrossFit or higher intensity exercises, I definitely recommend a high-support bra.
(L-R) Contour Power Waist High-Rise Shorts, $16 // Medium Support Cross Back Shape Bra, $24 // Contour Curvy High-Rise 7/8 Leggings with Power Waist, $25
Shopping at T.J. Maxx
When I want new workout clothes, I don't automatically think of driving to T.J. Maxx. But, whenever I'm there, I always find something that I love. Lately, I've purchased some neon-colored sport bras and the high-rise leggings pictured above. I like to grab my "auxiliary" products here. These are things like packs of thin performance socks, moisture wicking headbands/hats and light tanks that I can wear over my sport bras. Since T.J. Maxx carries multiple brands, I don't want to get caught not knowing how different brands treat their sizing.
I've heard great things about Fabletics, but I have not yet tried them. If I do and like the pieces, I will come back and update this post.
Know of more great affordable workout clothes or brands? Drop the suggestions below!