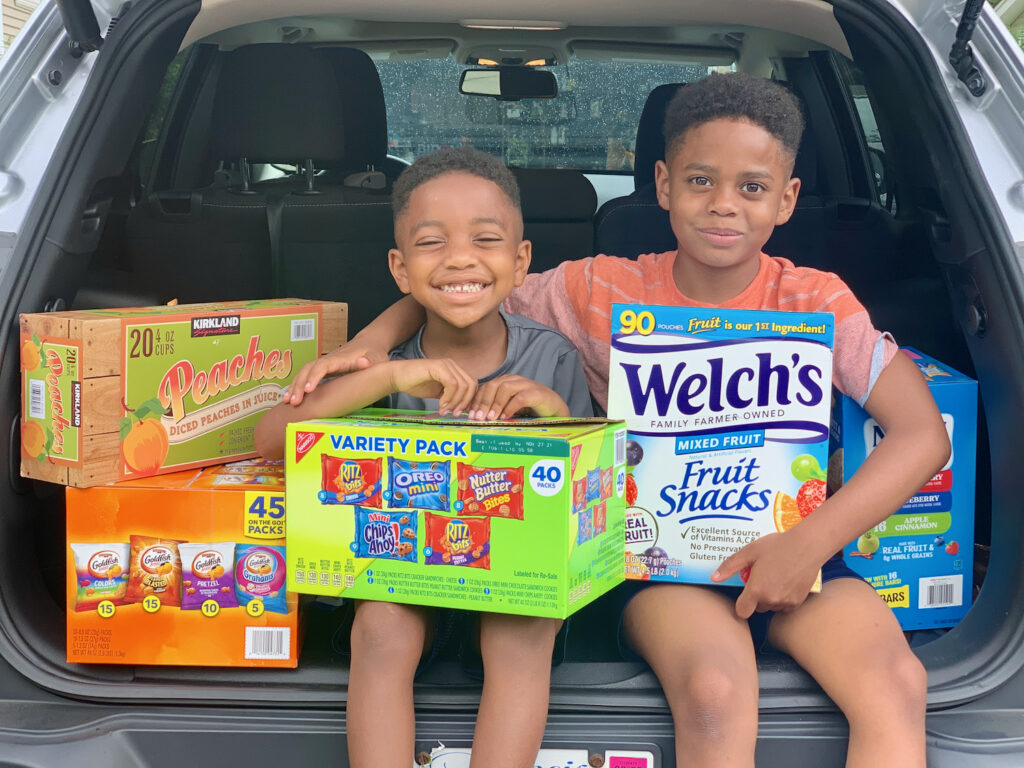 When we created our family giving plan for the year, we chose to support our local food pantry and help address hunger locally. This includes monthly recurring donations and quarterly donations spearheaded by the boys. Food insecurity has long been an issue for many communities and COVID only increased the impact. Due to the pandemic, 21.6% of the Black community may have experienced food insecurity in 2020, including 1 in 4 Black children.
With summer in full swing, it's important for us to think about how this season can create even more stress for some families.
How does summer impact households that are food insecure?
For many children, summer break means missing out on regular breakfast and lunch – two important meals. Feeding America estimates that 54 million meals will be distributed at summer meal programs across the country. This is why summer meal programs are so important.
Ways to help fight summer hunger
Donate food based on seasonal needs: Our boys pitched in $10 each (even the two-year-old) to purchase snacks for our local food pantry. This is in response to a call for snacks to donate to families with children home for the summer.
Get the word out about local summer meal programs. Thanks to social media, it's easier to spread the word about summer meal programs in our communities. If you see a flyer or hear an update on the news, pass that information along! Thanks to No Kid Hungry, you can also text FOOD to 877-877 to find a summer meal program near them.
Collect food donations at your next get-together: The world is re-opening so that means that cookouts and gatherings may be back on your agenda. If you're hosting your loved ones this summer, encourage them to bring some non-perishable goods that you can drop off.
Joining the fight against summer hunger is something that each one of us can do. You can start with one of these tasks and build out from there.