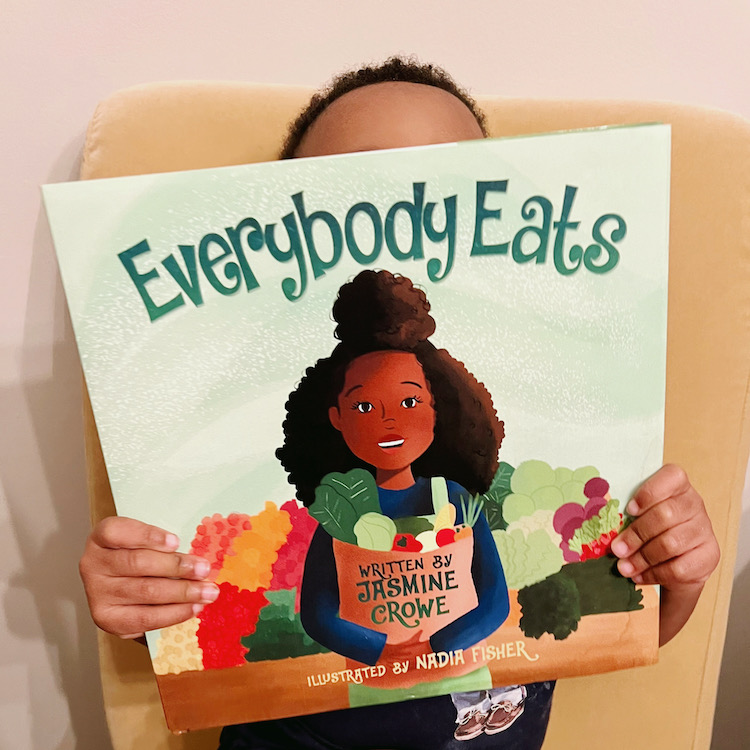 When we did the Bloom Service Challenge last summer, one of our activities was to read books on focus for that week. Hunger was one of those topics, so we read "Maddi's Fridge" by Lois Brandt and Vin Vogel. In this children's book, one girl learns that her friend's family doesn't have as much food as her family. The girl thinks of different ways to get food to her family, coming from a good place and not judgement. The judgement-free part is key for me. It's important for them to know we're here to help others experiencing food insecurity, not judge or shame.
Since the summer, we've learned about other children's books about hunger and are working our way through the list.
Our Little Kitchen by Jillian Tamaki: A vibrant book about a community coming together to cook a meal for neighbors in need
Saturday at the Food Pantry by Dianne O' Neill: A book from the perspective of a girl who visits the food pantry with her family
Everybody Eats by Jasmine Crowe: After Carter volunteers at a food bank, she's inspired to make sure children at her school have enough food to eat
Lulu and the Hunger Monster by Erik Talkin: This book shows how hunger or the "hunger monster" affects children's lives on a daily basis
Reading children's books about hunger helps translate this pressing issue into stories that connect with them. It helps me explain bigger concepts like, "If they have a home, then why don't they have food?"
Have you ever read or heard of these books? Let me know if you have additional recommendations.