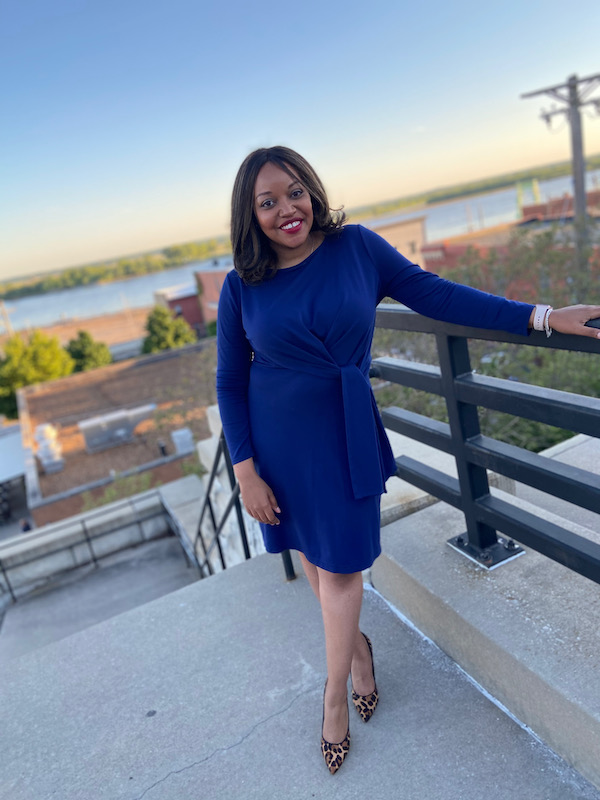 In May, my sister and I traveled downstate to Alton, Illinois for a historic and personal moment. My mother's brother, David A. Goins, was sworn in as the first Black mayor of the riverside city. It's been a very long time since I visited Alton for an overnight trip. It was nice to be back in a place that meant so much to my mother.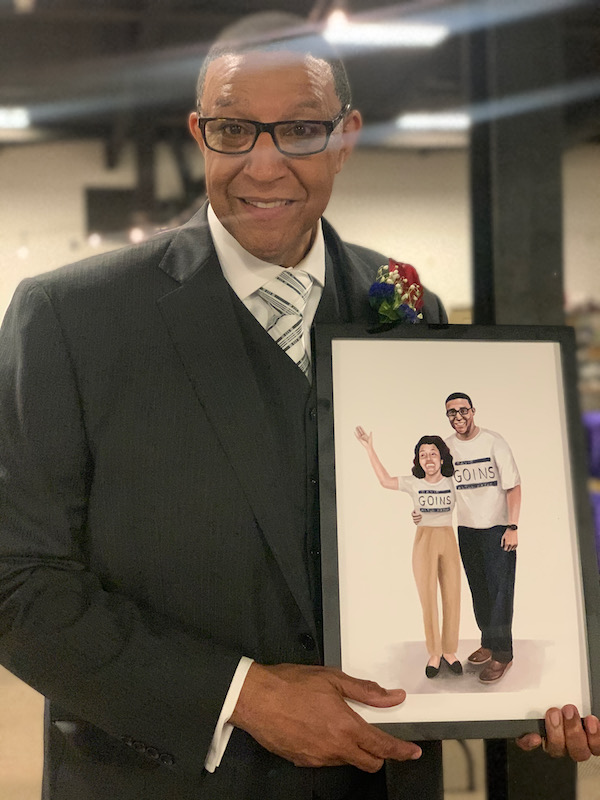 My sister had a beautiful drawing made of my mom wearing a campaign t-shirt next to her brother. Needless to say, there were tears involved when she presented it to him. It was wonderful to see family and to celebrate this moment with my uncle. I know that my mother is beyond proud of her younger brother. Her spirit was there. We all felt it.
Although it was a short visit, it was very purposeful. Beyond the celebration, we had a chance to see some of the downtown area. We found some great spots and I'm excited to see what's on the horizon over the next four years.
Where we stayed in Alton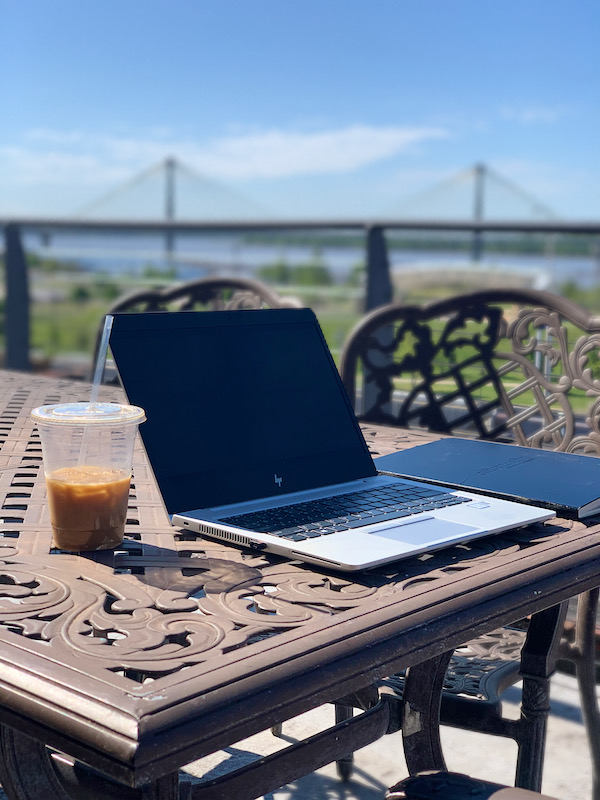 We stayed in the Alton Cracker Factory. True to its name, this Bed & Breakfast is a beautifully remodeled factory with four distinct spaces. We stayed in the 2nd floor Clark Suite, which came with two bedrooms, two bathrooms, a full kitchen, and an amazing deck with a view of the Mississippi River and Audubon wetlands. When I travel with my full family, I love staying places with a kitchen. So, we will plan to stay here during our next visit to Alton, Illinois.
Where we ate in Alton
Being in Alton for only 36 hours, we still managed to support three awesome small businesses and grab some delicious eats.
On our first day, we came here for a quick lunch. It's within walking distance of the Cracker Factory and has a very calm vibe. We got our panini and flatbread to go. But, if I was dining in, I would have enjoyed the open-air courtyard and spend some time checking out their wine bar.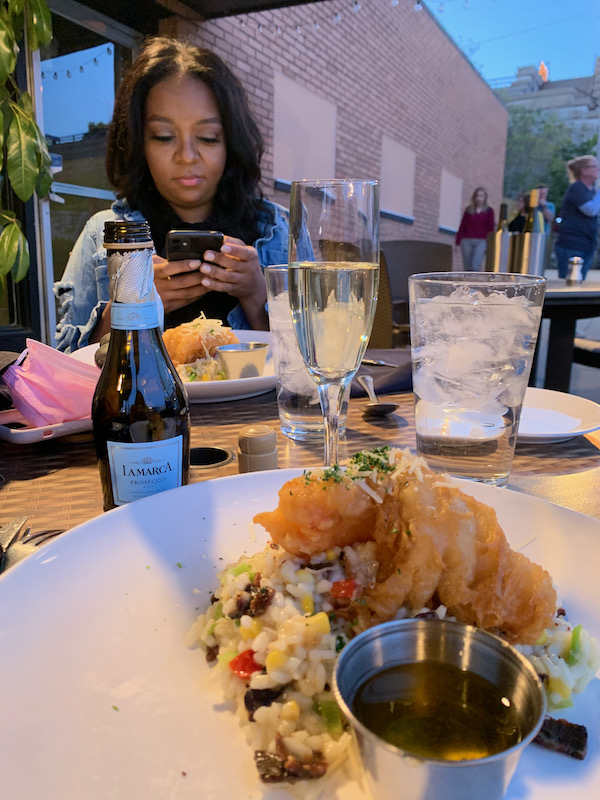 Gentelin's was right across from where we were staying and a block away from City Hall. After the swearing-in ceremony, we grabbed dinner here. We both ordered the tempura lobster with corn and shrimp risotto. It was SO good. Definitely an elevated dining experience where everyone seemed to know each other. We sat outside and enjoyed the fresh air. It was the perfect meal after a long travel day.
If it's one thing that I'm going to find, it's going to be some coffee. Luckily, I was able to walk to Post Commons during our second morning. This incredible venue is housed in the old Post Office and the renovation is stunning. It's spacious and filled with lots of light and character. From the website, it's a popular place for weddings, receptions, and other events like community yoga. I highly recommend.
When I dreamed about my post-COVID travel plans, I did not think that my first flight in 16 months would be to another Midwestern city. But, God knew otherwise! If you're driving through the state or need a break from Saint Louis, a visit to Alton, Illinois is a great option. There are so many things to learn and lots more to do. Learn more on their official website.