Let's get this out of the way. I love a good paper planner.
Between family, career, community, and home responsibilities, there's simply too much to keep track of within my head. Since my senior year in high school, I've always found comfort in writing my obligations down and seeing how my life is stacking up in calendar form.
For my digital-only folks, I know that you're probably rolling your eyes at the thought of WRITING down your life. I feel you. If it makes you trust me, I also keep a few key items in iCal as well (color-coded, of course). But, I just can't depend on digital tools only. There's something about writing things down that calms my brain.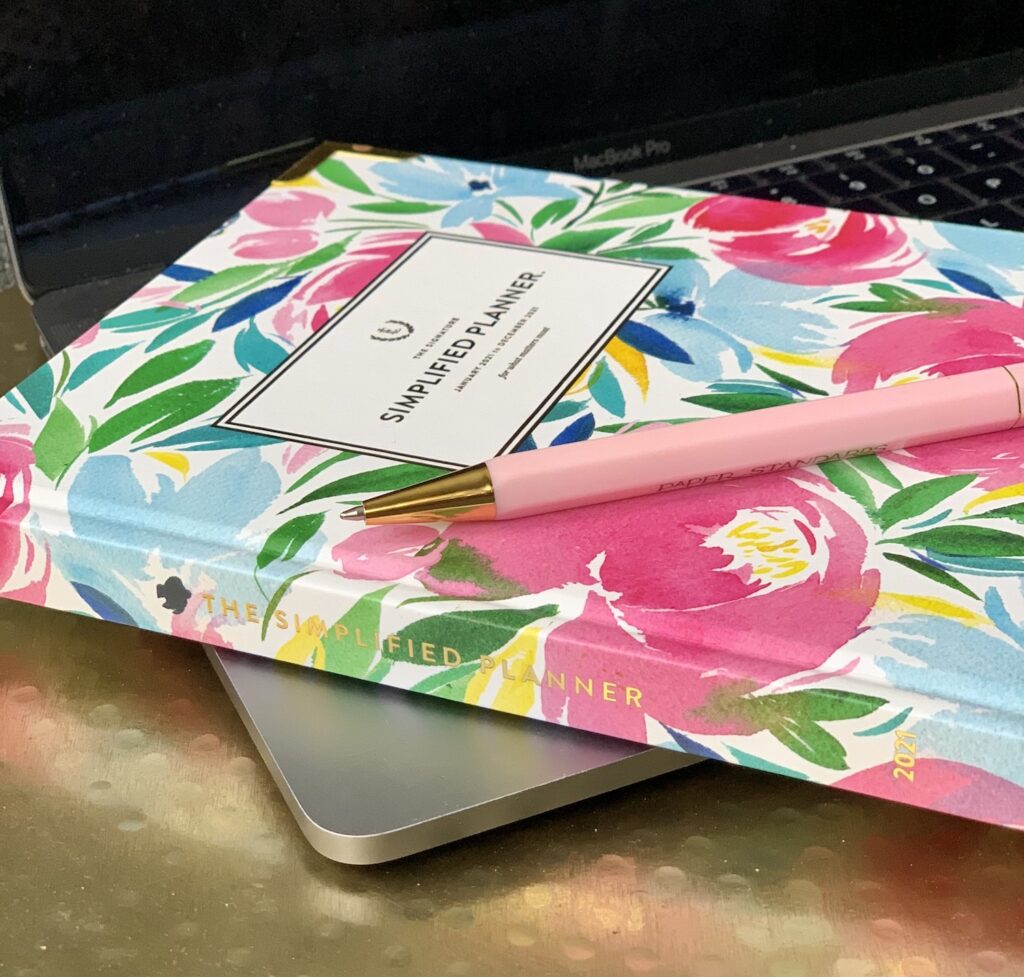 Ideas on what to track in your planner
For the second year in a row, I'm using this Emily Ley Simplified Weekly Planner to keep my life in order. It's a very simple layout that still gives me enough bells and whistles. This includes a pocket folder, writing prompts to identify what's important in life, a daily section for my to-do list, and plenty of blank note pages.
These features are important for me because I use my planner for more than just keeping track of meetings and appointments. Heck, with COVID still among us, it's not like I'm particularly over-scheduled at the moment. But, there are still plenty of other things that I turn to pen and paper to track.
For me, one of those things are future reminders and seasonal callouts that don't have specific dates attached to them. I know that Caleb's allergy meds expire in June, so I will make a note in May to schedule an appointment with his allergist. Other examples would be a callout to swap the boys' seasonal clothes or start the seeds for the garden.
Here are 15 other things that I currently track in my planner:
Gratitude list
Scripture of the day
Weekly prayer list
Morning or evening routine
Volunteer ideas
Reading list
Blog post ideas
Water intake
Workout schedule
Weight check-ins
TV show/movie release dates
Gardening tasks
Home maintenance
Car maintenance
Meal plan – I also use one of the notes pages to list about 20-30 go-to lunch/dinner ideas
The beauty of planning is that you can customize it to fit your lifestyle! You know best what you need to do to manage the craziness in front of you, stay organized and achieve your goals.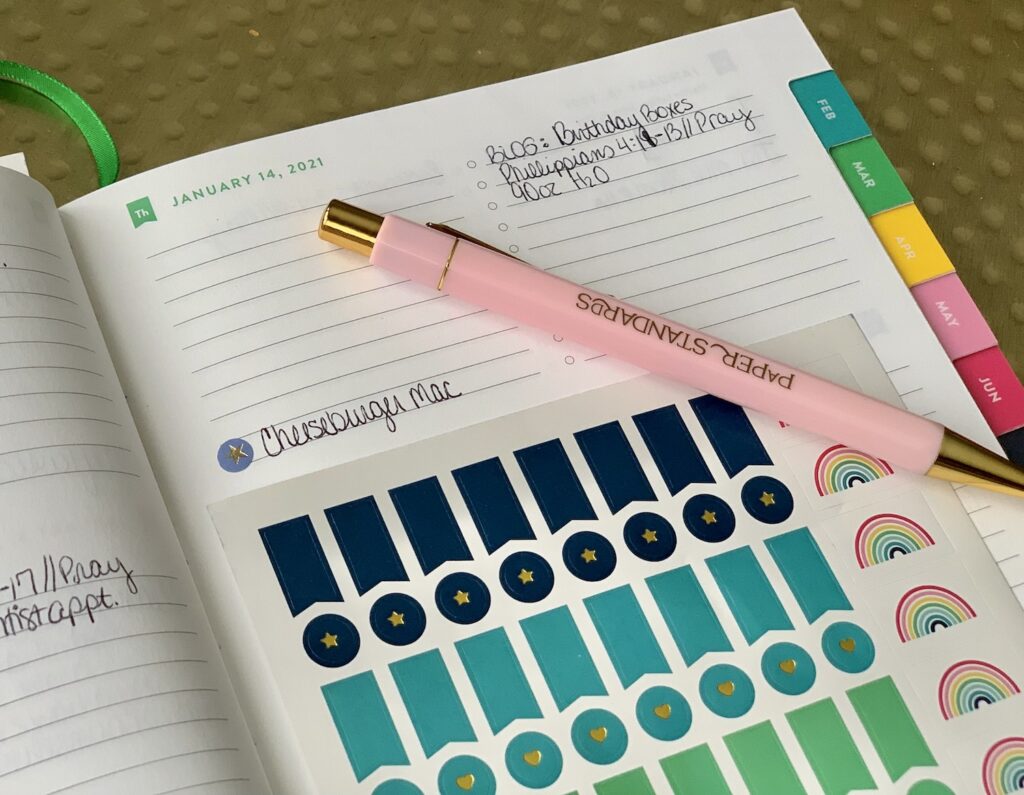 My ultimate advice?
Think about what you have on your plate and what you're trying to accomplish. Let those things guide how you use your planning tool. If you aren't starting from a place of clarity, no calendar will save you. Not even the expensive ones.
Do you use a planner? If so, drop any tips or systems that you have to get the most value from it.