In the hustle and flow of life, it's so easy to become jaded with various every day activities. For me, bath time with the boys often toes that line. Like with many things, I've had to reframe my approach to this task for the sake of all parties involved. Here's my three-part game plan for infusing our bath time activities with purpose without any added stress.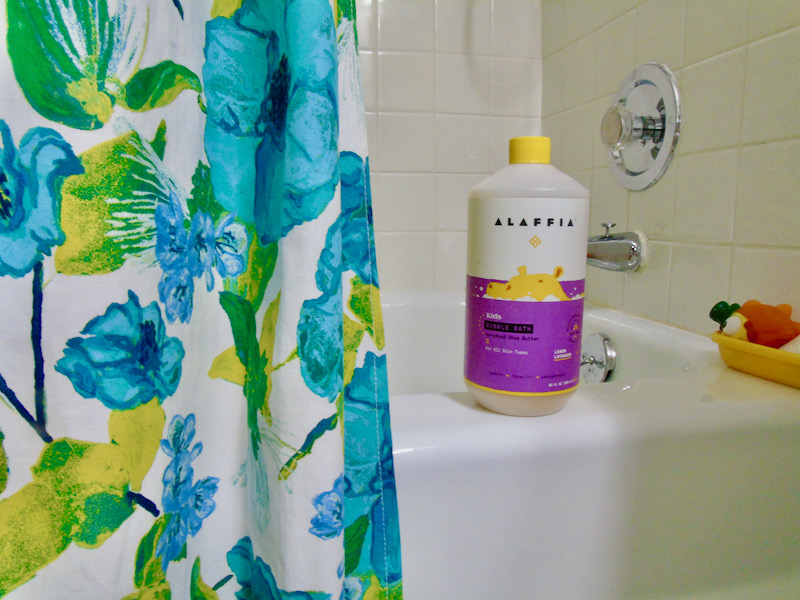 Get the bubbles going to create the vibes.
Even if I feel like baths are a chore, I don't want the boys to feel the same way. So, we start our baths with bubbles. Our go-to bubble bath is from Alaffia. Not only does it smell great, but Alaffia is a social enterprise making a big impact in Togo, West Africa. The Alaffia Foundation empowers maternal care, youth education, environmental sustainability and eye care through various projects. Amazing! Up until two months ago, we were die-hard users of the lemon lavender bubble bath. But, now we're currently using coconut chamomile. Although there is a light scent, we have not had any issues with the bubble bath aggravating the boys' skin or creating any eczema flares.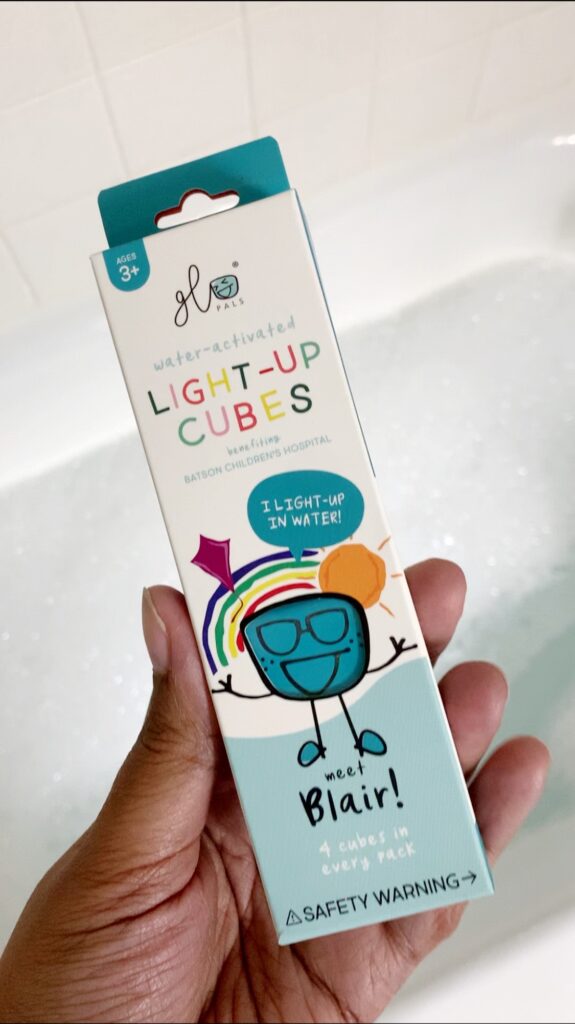 Allow time for play.
Once the boys are in the tub, we will give them about 5-10 minutes to just play. Sometimes there are songs, there are definitely always toys. We have the usual things like boats and floating fish. But, we really loved these Glo Pals Light-Up Cubes. You will not be surprised, but… these also have a charitable twist. Every purchase of these sensory toys benefits Batson's Children's Hospital in Mississippi. Having a little play time helps get any last minute wiggles out so they are ready to wind down when they get out.
Encourage body autonomy and respect.
It's never too early to help children learn that they have control over there bodies. For our family, bath time is the perfect opportunity to encourage boundaries around their bodies. We've discussed who is and is not allowed to give them baths. It's where we reinforce the correct name for body parts with our toddler. And, the school-aged boys bathe themselves with the door closed. These are small but important things to help them feel empowered and responsible for their bodies.
Bath time is chance for us to wind down with intention. Something that I'm still working on myself. If you need to reframe your approach to bath time activities, I hope these tips help!