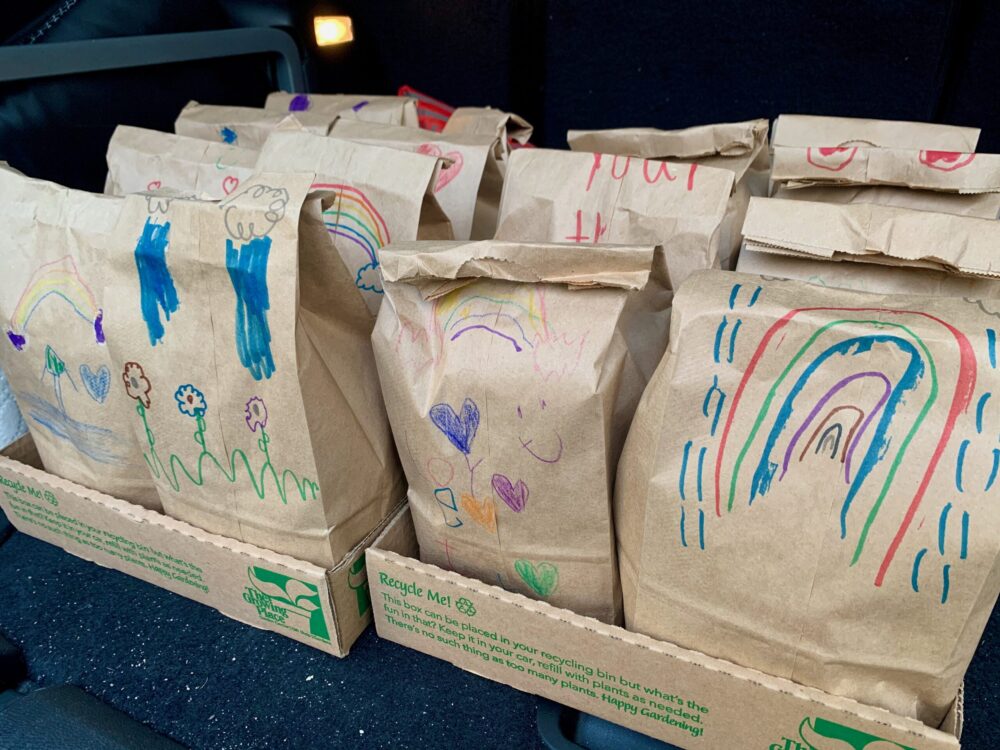 During the first week of our Bloom Summer of Service Challenge, we focused on fighting hunger as a family. Right after the March 2020 COVID shutdowns, we began to focus more on supporting anti-hunger efforts near us. And, that commitment holds true today. In addition to our recurring donation, the boys do a quarterly activity to help our local food pantry. I also talk to them often about what it means to face food challenges at home and why it's important for us to help. Talking to children about hunger is not as challenging as it seems. After all, they understand what it means to be hungry on some level, even if it's not as significant as what some of our neighbors experience.
How we started talking about hunger
One of the most important things that we discussed is that hunger can impact anyone – housed or unhoused. The boys had only thought of the food pantry as a place to help "homeless people." By broadening their thinking in this area, my hope was to instill more compassion in them.
Why should we help support the food pantry?
How would you feel if we didn't have enough food in our house?
What are some foods or things that we should bring to the food pantry?
That last one is a question that I ask often of the boys. I want their buy-in and their perspective as children. We made these birthday bags after Caleb said all kids should have cake on their birthdays. His suggestion lead me to research if our pantry accepted cake mix and frosting, which they did.
Resources when talking about hunger with children
If you're talking about hunger with your children, I recommend two books that we've recently read:
Feeding America also has conversation starters for families on their website.
No matter how you start the conversation, remember that this is a learning journey that your family is on together. Curiosity is to be rewarded, especially when speaking to young minds trying to make sense of the world.