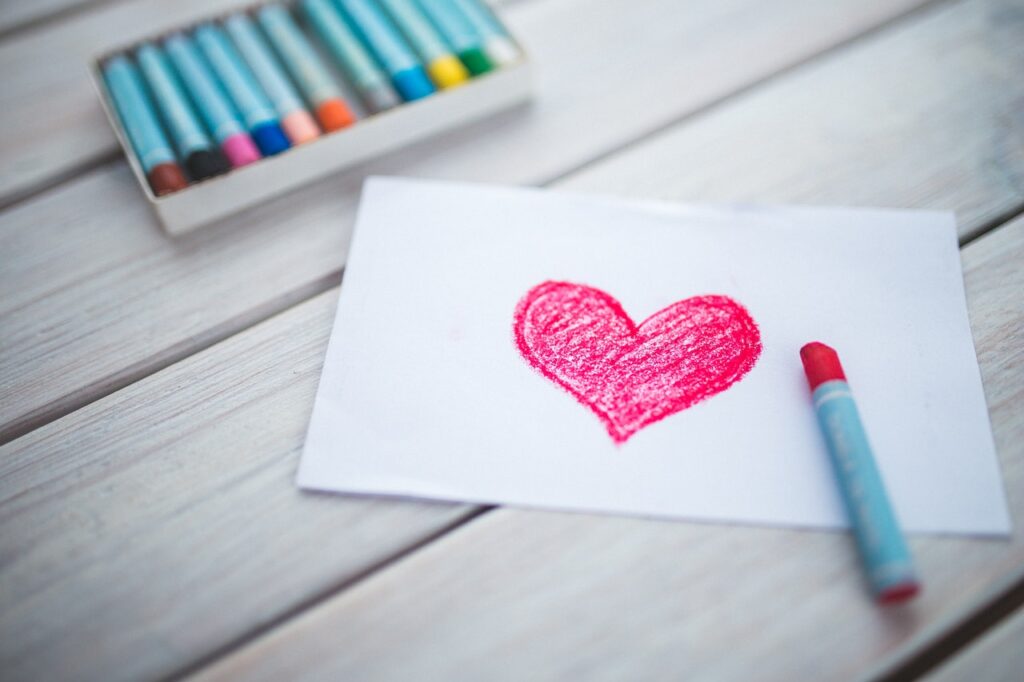 Over the past few years, the boys and I have really gotten into Valentine's Day. Honestly, I blame Target with all of their cute decor and clothing. That might have been how things started but we've evolved into making it a full-on love fest. This means displays of love within our home and also within our community. We hosted a play date one year and handed delivered treat bags another year. Oh, and we always make cards to give away. Loving your neighbors is something that your family can do year-round. But, if you're looking for ways to spread the love, here is a list of family-friendly Valentine's Day volunteer ideas.
Create homemade cards for seniors in your community
Send an e-card to children at your local hospital. Chicago families, Lurie Children's Hospital is doing this now.
Offer to run an errand for a grandparent, new mom, or someone else in your village who could use a little support
Pack winter warmth kits for the homeless and include a small Valentine card inside
Donate children's books to a family shelter. Here's a free coloring bookmark (PDF) that you can include inside your books!
Send a special lunch to healthcare workers in your community
Help clear the driveway/sidewalks for your neighbors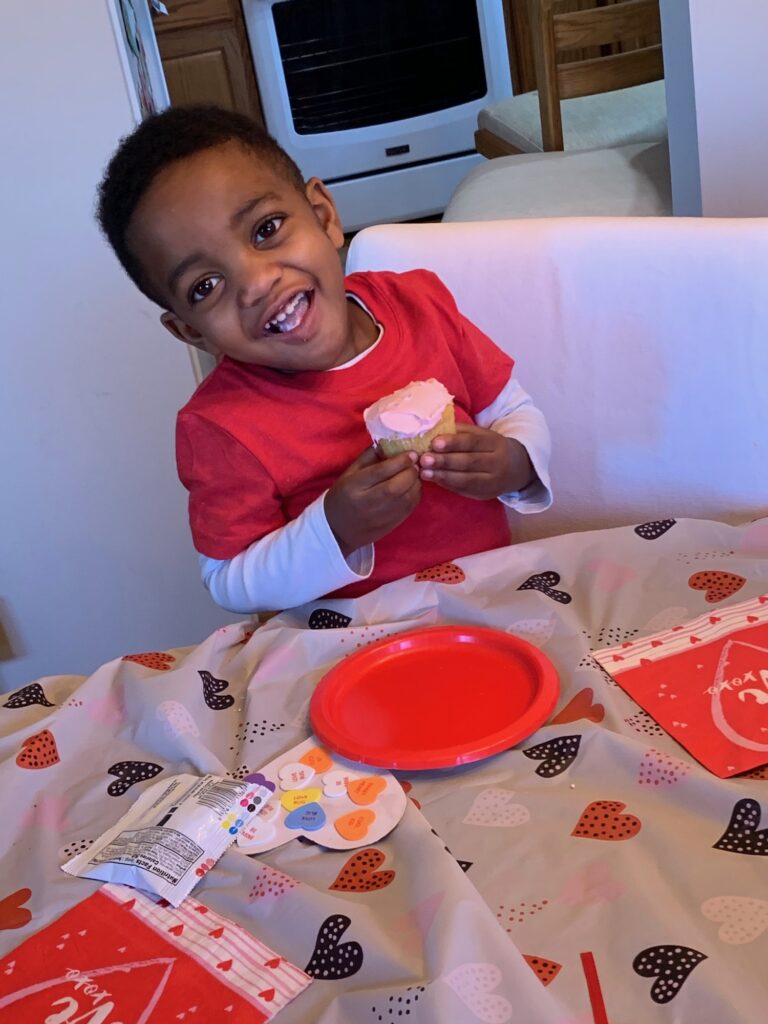 Share homemade desserts with family and friends. You can find inexpensive treat boxes at Target, Party City or Michael's.
Offer to host a virtual story time for your circle of family friends
Collect canned goods (or birthday items) for your community pantry
Write a thank-you note to your children's teachers
Sign up for a family volunteer shift at a local organization. Make sure to call ahead and ask about their COVID-19 protocols.
How can your family be a blessing to others this Valentine's Day?