Welcome to The 13:13 Series, a blog series that focuses on faith, hope and love for the first 13 days of February. Today is Day 7. Catch up on past posts here.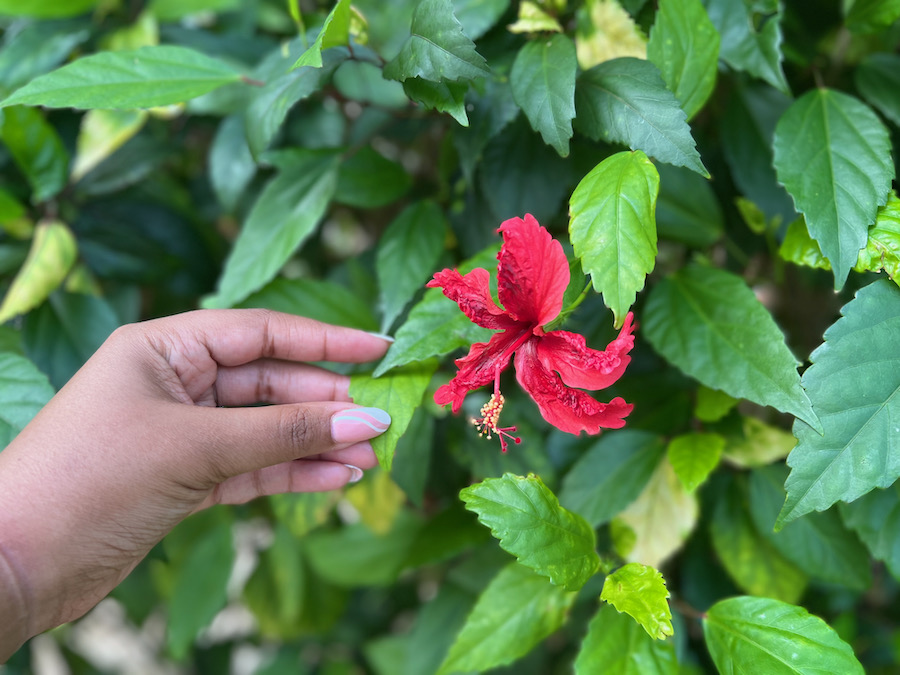 I'm in the middle of one of the best trips of my life right now. Our villa has incredible landscaping with the greenest greens and bright flowers. It's the perfect mix of vibrancy and tranquility that one would want on vacation. While sitting outside my room, I found myself staring at my environment. I was soaking in all the colors and listening closely to the wind blowing through the leaves.
Not only did I feel relaxed, but I felt hopeful. Hopeful that everything that I want to accomplish is within my reach.
It's so important to know what things make you feel hopeful. Once you've identified those things, keep them close to your heart. An easy way to do that is by capturing videos and photos of those special things that you can reference often, like this photo of one of the trees at our vacation villa.
Here are 12 other things that give me hope.
The sound of children laughing
A beautiful sunrise
Random acts of kindness (Ideas here)
Accomplishing a goal
My faith
Stories about courageous transitions
Deep breaths
Libraries
My boys and their imaginations
Plants and flowers reappearing in spring
Young authors and creators
Community food gardens
Earlier in the 13:13 Series, I talked about biblical hope as a "confident expectation" that is anchored in faith. Each thing on this list empowers me to think boldly about the future. It makes me excited for the possibilities that await me in life. It's a beautiful feeling.
Today's Takeaway: What are 1-2 things in your life that make you hopeful for tomorrow?